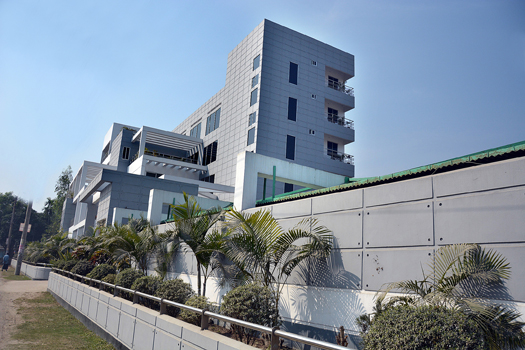 SKS Foundation
SKS Foundation is a non-government, non-political, not-for-profit and humanitarian organization established on 1st December 1987. It started development works for the poor people of northern region of Bangladesh through different socio-economic programs based on the joint efforts of a few local self-devoted young men and women, social workers of the locality of Gaibandha district. Gradually SKS has emerged as a national non-government organization being renamed as SKS Foundation in the year 2008. Presently SKS Foundation is engaged in service delivery and rights-based programs for ensuring quality life and livelihoods of the poor and disadvantaged segments of the society covering 20 districts under Rangpur, Rajshahi, Dhaka & Khulna division of Bangladesh. The civil society, private and public organizations also remain in close collaboration and strategic partnership in providing quality services and responding to the demand of the deserving communities through innovative program interventions. Since inception, SKS Foundation has extensive experiences in a range of interventions including livelihoods & food security; agriculture &natural resources management; value chain development & market linkages, human resources development &employment creation, human rights &social protection; women empowerment; health & education; WASH & nutrition; climate change adaptation and disaster risk reduction; financial services support for the poverty-stricken poor & disadvantaged groups; small & marginal farmers focusing the hard-to-reach & unserved rural & urban communities in the char, coastal, flood& drought-prone areas. Thus, SKS has reached to around 3.5 million people in collaboration with development partners and in turn is contributing to the development of Bangladesh.
Vision:
A poverty-free society where everyone has access to resources and live with voice, dignity and justice.
Mission Statement:
SKS Foundation facilitates improvement of life and livelihood of the poor and excluded by reducing their vulnerabilities, promoting empowerment and improving access to development opportunities and resources. SKS Foundation collaborates with government including local government, private sector, NGOs, networks and donors to ensure sustainable development.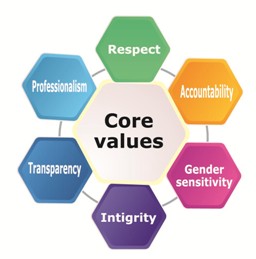 Goal:
Quality of life of the poor and excluded groups improved with access to and use of effective and inclusive development opportunity and resources.
Core values:
Respect
Accountability
Gender sensitivity
Integrity
Transparency
Professionalism
Read More